Searching for MIDI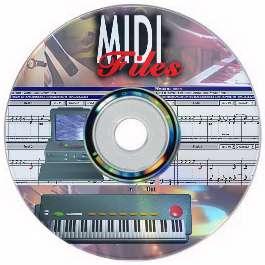 MIDI files are an archaic way of coding for sound, a legacy of the 80's, before computers had the storage space or processing power to code Real Sound. Their main use these days is for ring tones, and even there they are losing ground to Sampled Tones. But hey, I still like them, and that's why I'm writing here.
Scouring the Web, if you're after some specific MIDI file for say a Brahms sonata, or a Chopin waltz, you won't have any problems finding it, and downloading it. It's only when you want to build a collection that it becomes tedious - jumping from site to site, running headlong into download restrictions - you're going to have to pay some mulah sometime.
There's a couple of sites that aggregate huge numbers of MIDI files, and organise them into sets for easy ZIP downloads. I personally like "Kunst der Fuge" because of its humble homage, but Classical Musical Archives is the grand-daddy of these sites, and have been round since the very earliest days.
For MIDI freaks who want to indulge, click
here
.