Shostakovich Preludes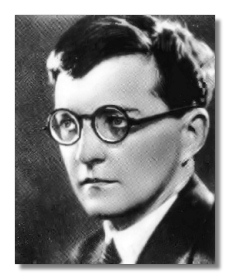 The Shostakovich Preludes opus 34 are a poor relative of the grander set of Preludes and Fugues op 87. And this evaluation is quite justified - the later set is in homage to Bach, and features all the mastery and originality of a learned composer, this early set opus 34 was written before Shostakovich was 30, and bears its lineage from Chopin. The figurations are all Chopin, and so too is the clean separation of hands, a definite base, and a clear melodic line. But unlike Chopin, these 24 Preludes are arranged in a definite order, here through the circle of 5ths, and different from Bach, who set the Well-Tempered in semi-tones.
The Preludes begin and end well, and should be performed as a piece, but there is the dreaded dull middle section, where 3 and 4 time alternate, and there is too much of a saminess in this run.
Worth studying, grab the 40 page PDF
here
.